When choosing your yearbook portrait, be sure to choose a pose with the correct grey yearbook background. Yearbook poses must be in your own formal outfit or wearing a drape or tuxedo. Cap & Gown photos are not allowed to be selected as a yearbook photo.
If you do not select an appropriate yearbook pose, our studio has the right to select one on your behalf.
To ensure proper selection, please see examples below.
Correct yearbook selections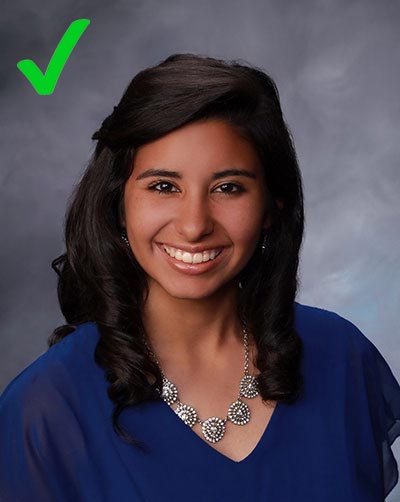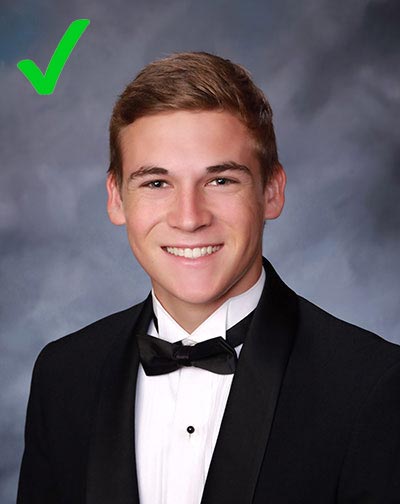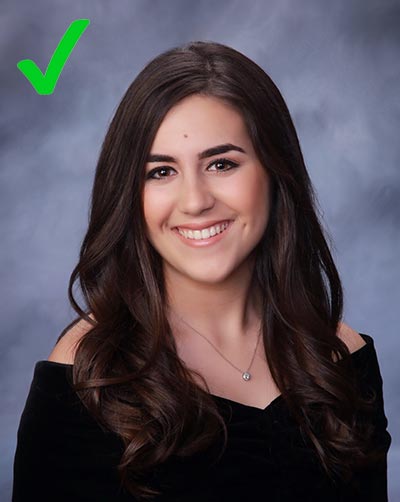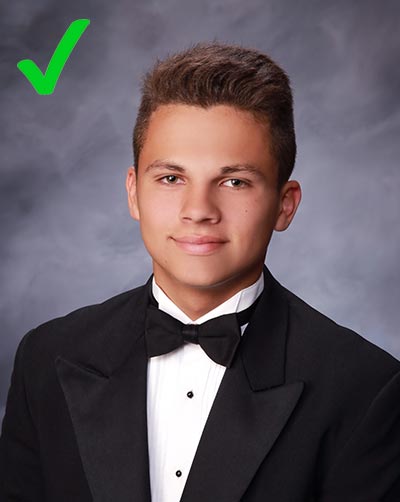 Incorrect yearbook selections